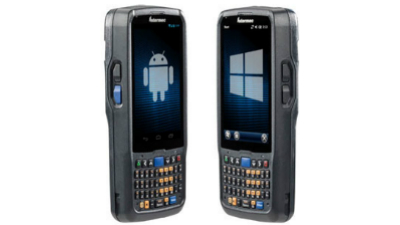 Intermec Introduces its Latest Rugged Mobile Computer with Two OS Options – Android™ and Windows®
Intermec, now part of Honeywell Scanning & Mobility, today announced the Intermec CN51 rugged mobile computer – the company's latest product to offer the choice of Android™ or Windows® operating systems on a single device.
Designed for flexible application support, this next-generation mobile computing solution offers unparalleled versatility and is primed for use in direct store delivery, transportation and logistics and field service operations.
"With support for both Windows Embedded Handheld 6.5 and Android 4.1, the industry-leading Intermec CN51 underscores our commitment to innovation and ability to meet the diverse needs of a global workforce," said Peter Fehl, vice president for global marketing at Honeywell Scanning & Mobility.
Offering a superior user experience, the Intermec CN51's large, multi-touch, outdoor-readable screen provides ample room for application viewing with less scrolling for greater productivity, as well as more space for capturing signatures.
It's also equipped with state-of-the-art smart battery technology, delivering industry-leading battery life that lasts through a full 12-hour shift and beyond without interruption to replace or recharge.
The Intermec CN51 is also the perfect migration option from the current CN50, offering improved processor and area imager performance, while still maintaining accessory compatibility with existing CN50 installations.
For added flexibility, the Intermec CN51 is equipped with a voice-capable Flexible Network™ Radio, allowing the same device to operate on either a CDMA or UMTS wireless network in North America.
"While rugged devices are designed to be more function or application-specific than smartphones, there is growing consensus that these devices deliver a similar immersive experience and have similar capabilities as function-rich smartphones," said David Krebs, vice president of mobile & wireless, VDC.
"As Android matures in the enterprise it represents an increasingly viable option for rugged vendors such as Intermec to bridge this functionality gap and deliver the capabilities their partners and customers are looking for."